Make Your Dreams
Come True
We're here to help you find the home of your dreams. Ready to start a new life in a new place?
Find A Loan Officer
Near You
Our team of loan professionals is committed to guiding you through every step of the home financing process.
Mortgage Resources
Learn how the home buying process works, from application to closing day.
Make Your Dreams
Come True
We're here to help you find the home of your dreams. Ready to start a new life in a new place?
We recognize that this is a difficult time for many people. Click here for up to date information and assistance.
RMC Home Mortgage, LLC is a joint venture between FBC Mortgage, LLC and Maronda Homes. Our focus is on providing our clients with industry best service, aiming to simplify the mortgage process and help you afford the new construction home of your dreams. We accomplish this by offering a wide array of mortgage products with competitive rates and will work closely with our clients to provide the right mortgage in the most convenient and professional manner possible.
We're passionate about our people – our clients, our employees, and our partners.
what we do
We combine award-winning teamwork with industry-leading technology to provide a smooth and seamless loan process, working together to provide top-tier home financing to our clients.
Who We Are
social impact
Some of our Awesome Testimonials
Pamela and her team made purchasing a home easier then purchasing a vehicle.
Our loan officer Dylan J Wydronkowski was very professional. He was always available and extremely helpful.
Working with Yael made my first time buying a home a smooth and fun experience.
Second mortgage we have purchased through Jonathan's team. Always helpful and responsive to any needs and questions that arise during the process.
Excellent in keeping contact and helping you with any questions you have, really easy process and very helpful.
Kevin is the best, most customer focused, loan officer I have known (and I have known a lot of them).
Speed Up the Loan Process
Get pre-approved in as little as eight minutes with our secure online application tool.
Learn More About Mortgages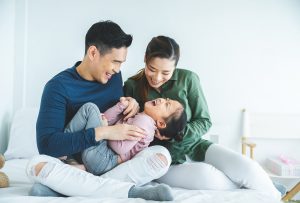 Choosing the right loan program depends on a variety of factors like certain loan program features, the loan term and your overall financial goals.
Read More »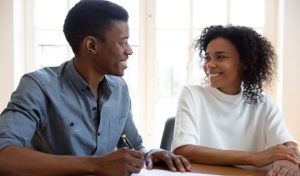 Down payment requirements vary depending on your lender, your credit, your debt-to-income ratio and other factors. Learn how your down payment can impact your monthly mortgage.
Read More »
Buying a home is the largest purchase most people will make in their lifetime. There are a few factors to consider when determining if it is the right time for you to buy.
Read More »